Serbian corporate movie narration, online promo & web videos – pro voiceovers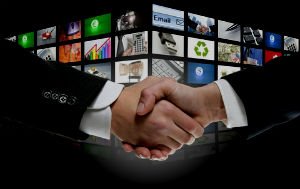 Do  you need native serbian narrator, professional voice for corporate video narration ( business or industrial ) maybe informational online videos, web or smart phone application videos, tutorials, flash and PowerPoint presentations ? We have a best selection of experienced voice talents here in Serbia.
Do you already have a prepared script in Serbian & finished corporate movie, promotional or explainer video in several languages ?
The greatest number of activities that take place on the internet in Serbia is exactly the preview of online videos. Many international companies that operate in Serbia have aim to approach the potential clients from this region. Promo or web videos that are found on their official sites are synchronized to several dozen of languages, including in Serbian.
Some of serbian male voice talents are ready to provide  autoritative, strong and clear corporate narration in Serbian language,  by following precise instructions that you should deliver. Important informations are: the length of the corporate video  & number of words in your final script delivered in the Serbian language.
Serbian corporate narrations are delivered  as RAW audio file (16 or 24-bit, 48khz, wav )  voice over can be processed to fit with the video,  ready for you to use in your production and mix with your music and video project.
→  Find out more about serbian voice over services for :