Serbian e-learning voice over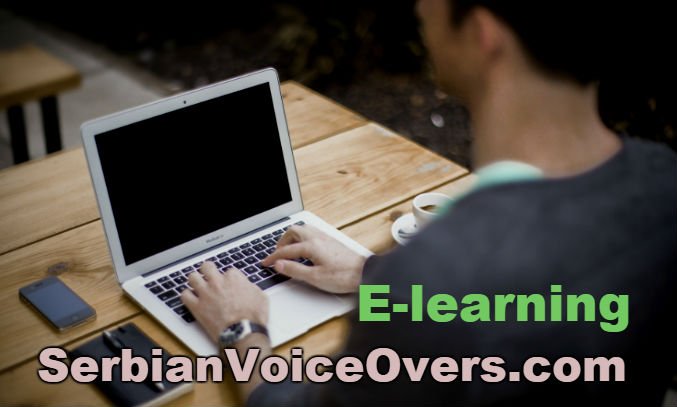 Serbian elearning voice over narration can be used for many applications such as online courses, medical training courses, General Data Protection Regulation, virtual training for your employees, serbian staff fire safety training, gemification game-based learning voice over, instructional voice over, technical videos, online tutorials and educational programmes. Serbian voice artists can provide you with a clear and accurate narration.
E-learning voice over training courses
In the past two decades we recorded many voice overs for driving lessons online or medical courses, and GDPR voice over. This year 2020 in the world, e-learning has never seriously threatened to replace the concept of attending classes in a traditional way, from the desk. Learning through the Internet was just inevitable addition to lessons in the classroom of which were expected to do the work of teaching.
This year 2020. people in Serbia better understand how the technology let us into a virtual chamber of knowledge, to which we can access from a warm corner of our room.
Serbian e-learning experience
Many students in Serbia, experience elearning as something that saves time ( We're saving lives in COVID global situation with e-leraning platforms), whether it is a university education, courses within the company or individual. They are aware that through e-learning they can have a class anywhere and anytime and it can last as long as they need. In addition, Elearning is seen as a system that much easier and faster can meet the individual requirements of students.
Do you need Serbian voice over for e-learning?
Serbian voice talents are able to assist you, by following precise instructions that you should deliver. Important informations are the length of the video and the number of words in the script delivered in the Serbian language.
Contact us, send your e-learning script or more info for a price quotation. We need to check the availability of the serbian voice actors. Remember, we are cheaper because we are the actual source here in Serbia!
More from serbian voiceovers: