Voice for commercials, narration, e-learning, website or mobile aps

Native speaking Serbian Voice Talents are ready for:
tv commercials, radio & tv imaging, character animation, TV narration, e-learning , on hold messages /IVR, Website or mobile application instructional video voice-over.
Do you looking for Serbian voice-over recording services with only native and professional male and female voice talents ? If you need a narrator for online training, audio books, product presentations, web tutorial, promo or corporate video, documentaries, this is the place to listen to serbian voice over samples !
If you need a voice for commercials, Serbian voice over artist who for audio guide, television promos, Web or internet advertising, or you need voice for radio and podcast recording, this is the place to choose Serbian voice talent.
Here, you'll find a good selection of male and female Serbian voiceover demos, all properly categorized so you can quickly listen to a voice-over sample that best suits your voiceover project in Serbian language.
→ We are representing some of the clients we provided voice support for, so we had a part in production of their tv commercial spots, radio ads, promo or corporate video narrations. Mostly, those were independent audio – video production companies in Serbia or European marketing agencies we worked for.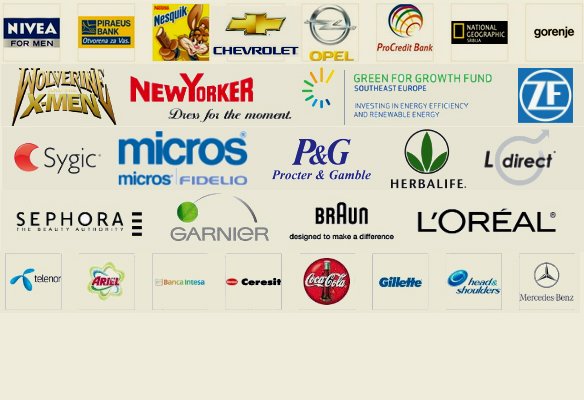 The company, product and service names used on this page and site are for identification pur­poses only. All trade­marks and registered trade­marks are the property of their respective owners.